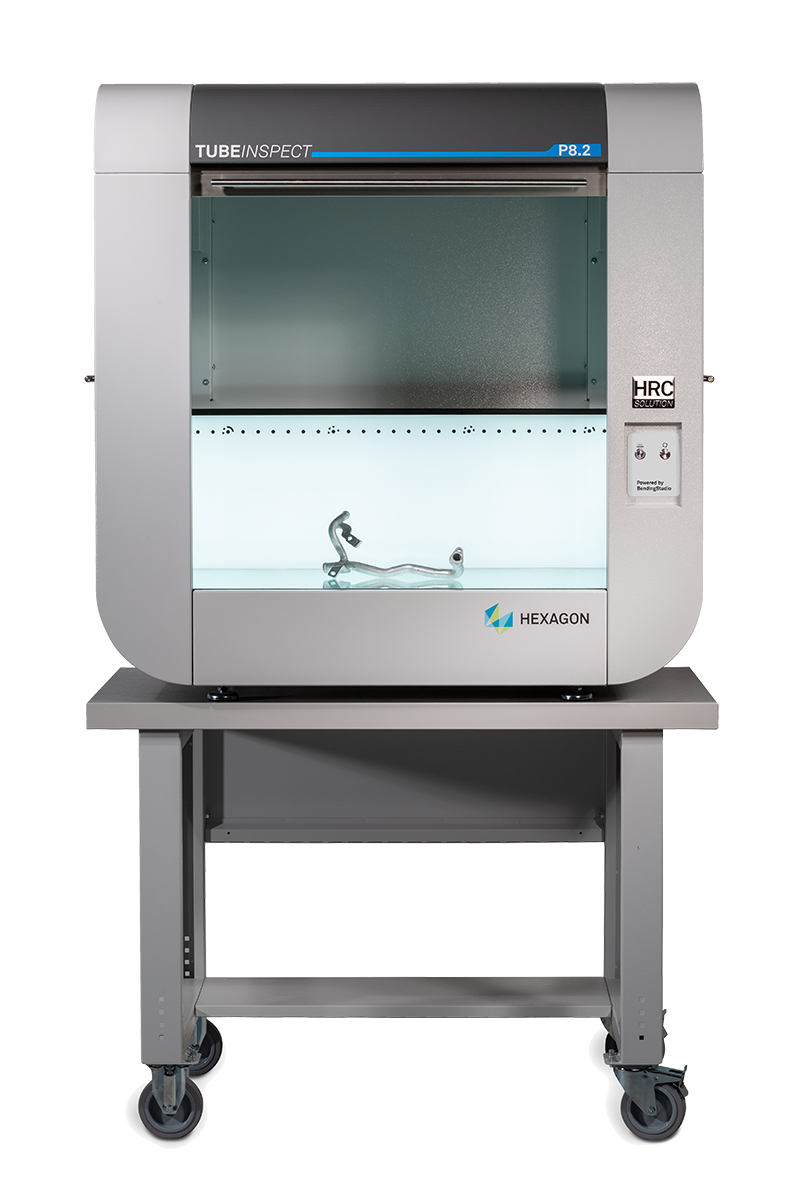 TUBEINSPECT: The Most Innovative Systems to Boost Your Productivity
TUBEINSPECT P8.2 is a tabletop solution that is idea for manufacturers of smaller parts that are usually less than 4 ft (1.5m) and as small as 0.032" (0.8mm) diameter. It is robust shop floor solution providing TUBEINSPECT speed and accuracy with the flexibility of a rolling table so it can be moved around the shop as measurement needs vary.
HRC = High Resolution Camera Option
HRC provides 400% higher resolution than standard models to enable functions like measuring smaller diameter tubing, easily measuring assemblies with end fittings and brackets, and full automation capability.
Watch TUBEINSPECT P8.2 For Smaller Tubes and Wireforms
Let's Discuss
Your Application